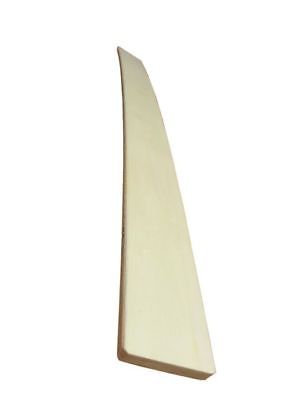 Bed Slats Replacements – 4ft6 Double Sprung Wooden Bed Slats


Good quality sprung wooden bed slats made with quality Poplar wood.

The sprung wooden bed slats are ideal for bed repair and slat replacement.

Product specification: length 680mm, width 53mm or 63mm, thickness 10mm.

Will require 2 of these slats to complete a row.

We do not deliver to offshore islands.

King and Double size beds will require a middle support bar.