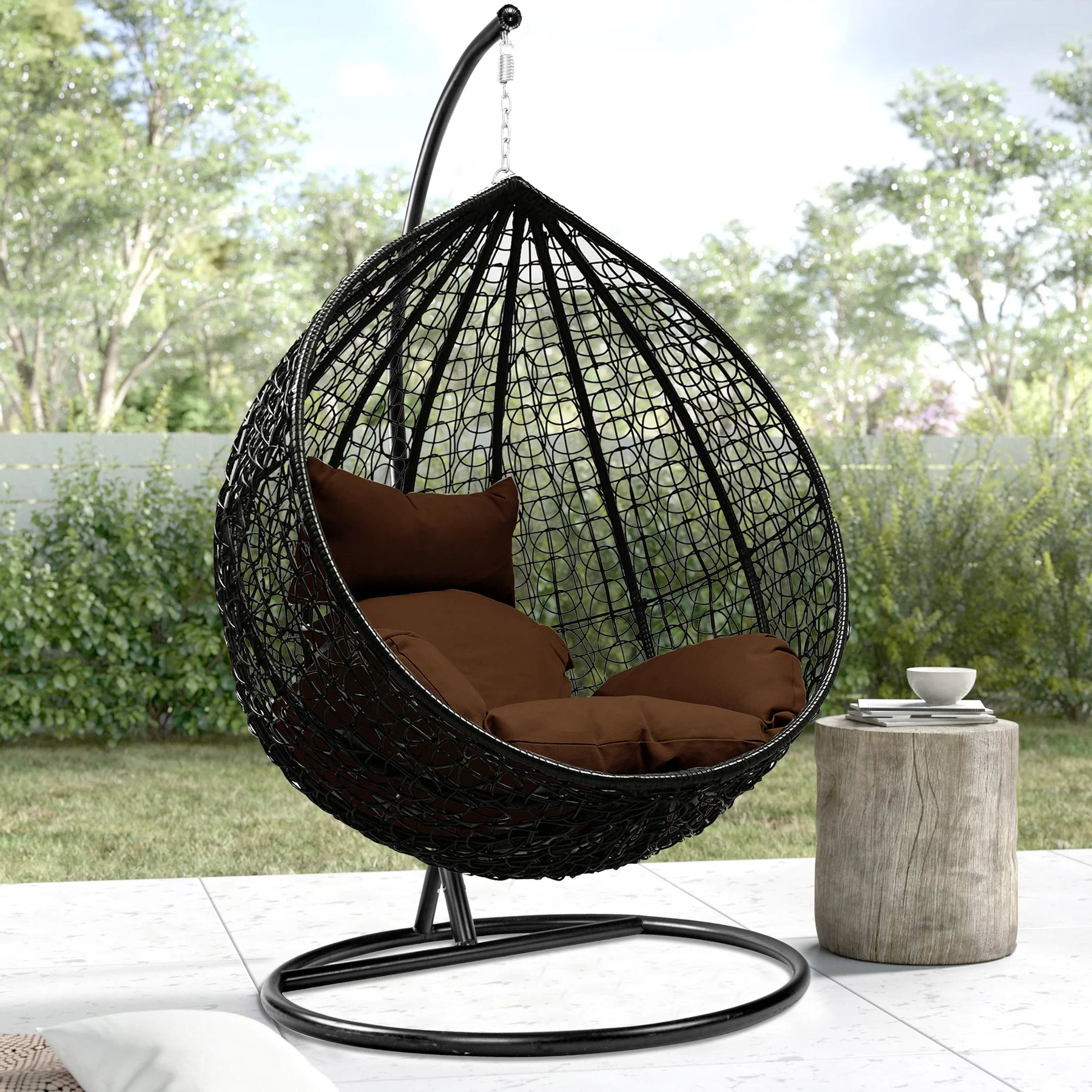 The Hanging Egg Chair with Stand: A Perfect Blend of Comfort and Style
The hanging egg chair with stand has become a popular choice for those seeking a unique and comfortable seating option. With its sleek design and cozy feel, this chair provides a perfect spot for relaxation. Let's delve into the features and benefits of this trendy furniture piece, which is now available at Bed Slat Replacements.
Comfortable and Ergonomic Design.
The hanging egg chair with stand offers a remarkable combination of comfort and style. Its ergonomic design ensures optimal support for the body, allowing you to sink into a cozy seating position. The chair is typically made from durable materials such as rattan, wicker, or synthetic wicker, providing both stability and durability. The plush cushioning adds an extra layer of comfort, making it an ideal choice for long hours of lounging or reading. Whether you prefer a gentle sway or a relaxing rocking motion, this chair is designed to enhance your comfort and relaxation experience.
Stylish and Versatile Addition to any Space
One of the standout features of the hanging egg chair with stand is its stylish aesthetic. The unique egg shape, combined with the sleek lines of the stand, creates a visually appealing furniture piece that adds charm to any space. Whether placed in a living room, patio, or even a bedroom, this chair effortlessly elevates the ambiance of the room. The wide range of color options and designs available allows you to choose the one that best suits your personal style and existing decor.
Easy to Install and Move 
Another advantage of the hanging egg chair with stand is its portability. Unlike traditional hanging chairs that require installation from a ceiling or beam, this chair comes with a sturdy stand, eliminating the need for any additional installation. The stand provides stability and allows you to place the chair anywhere you desire without worrying about structural support. This flexibility makes it a perfect option for both indoor and outdoor spaces. Additionally, the lightweight construction of the chair and stand enables easy mobility, allowing you to relocate it with minimal effort.
Promoting Relaxation and Stress Relief
Beyond its aesthetic appeal and comfort, the hanging egg chair with stand offers various health benefits. The gentle rocking motion and cocoon-like design promote relaxation and can help alleviate stress and anxiety. Swinging in the chair can also enhance blood circulation, relieve muscle tension, and improve overall well-being. Whether you want to unwind after a long day, meditate, or simply enjoy a good book, this chair provides the perfect setting to rejuvenate your mind and body.
Conclusion 
The hanging egg chair with stand is an exceptional furniture piece that combines style, comfort, and versatility. Its unique design, easy installation, and portability make it an attractive addition to any space. Discover the perfect hanging egg chair with stand for your relaxation needs at Bed Slat Replacements, and elevate your seating experience to new heights.