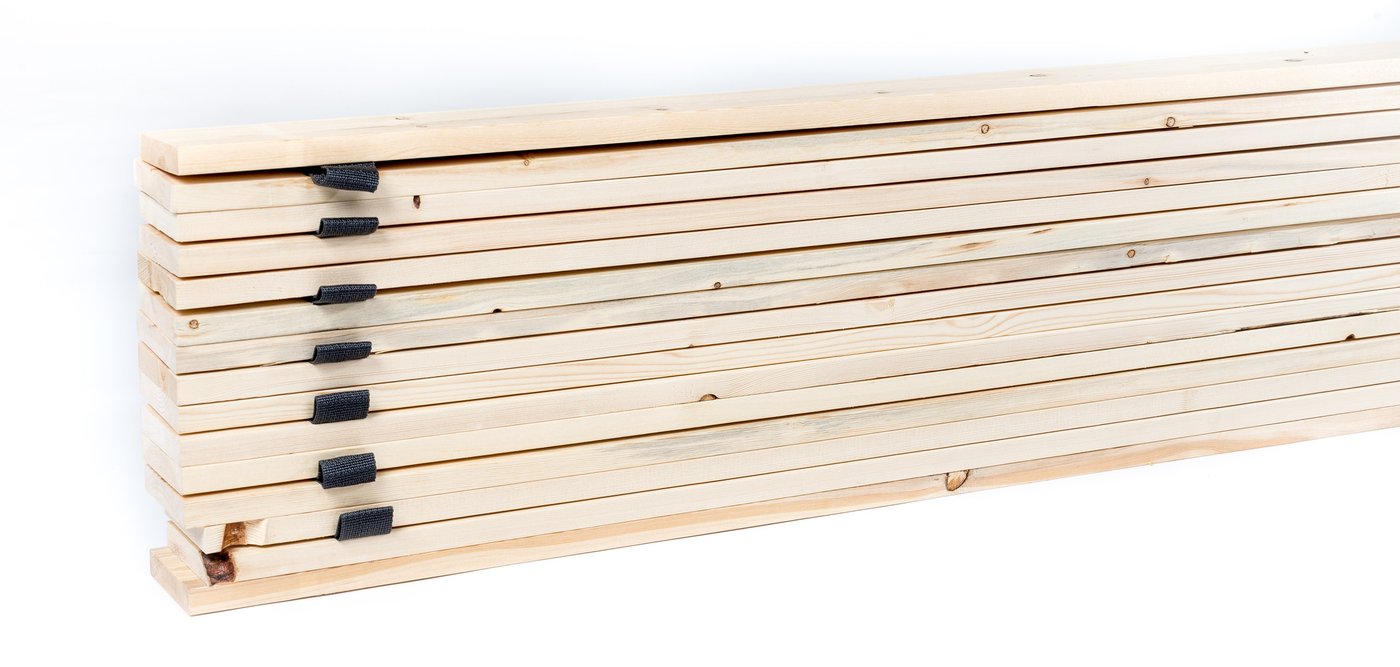 Are Bed Slats Breaking or Are They Durable
 People need to understand that the value of a good night's sleep in a bed that provides security and excellent comfort is of utmost importance. A good night's rest means a more productive day and where anyone can feel motivated and with all the spirits in the world. Slats, cleat supports, and Bed Slats are critically important factors that help secure and revitalize all beds and mattresses.
Without the need for people to replace beds, slats will allow this furniture's life to last longer. However, the slats for the beds can break at a certain point either due to poor placement or because they have worn away. In these cases, people must know how to replace each of the slats to guarantee their beds a longer life and duration.
The slats for the beds that break, will cause them to lose their stability, comfort, and can cause an accident. The most advisable thing is that people are aware of their slats and replace them as often as possible to prevent bad times. Some agencies and companies currently have enough experience in the sale of slats for beds, springs, mattresses, and many other products.
A major store in the UK
Bed Slat Replacements is one of the leading suppliers of fully custom bed slats and slat holders. This store knows and understands how important product quality is for its customers. For this reason, they are responsible for producing the best at a quality price. All the United Kingdom inhabitants certify and approve this important store as one of the main suppliers found in Europe.
BSR has a wide variety of Bed Slats and spare parts available if they break for various reasons. In addition to slats, this store has a wide variety of beds and their articles for support or stability. Each of the products handled by the BSR store has excellent design quality in each of its different presentations.
The brackets and slat replacements manufactured and marketed by BSR feature a highly durable plastic material. Commonly, most of the supports for the beds' slats are made of plastic since, these preserve a much more useful life. If a person suffers the misfortune that their slats break, they no longer have to worry. BSR is the right store for anyone to get the best quality slats.
Products with a variety
Anyone who enters the Bed Slat Replacements online store will see in detail that they are a supplier with a wide range of products. There are many articles where people can choose according to their preference or needs for the moment. The main products that stand out in the online store are spring slats, bed slats, bed slat holders, mattresses, and much more.
Folding beds, slatted beds, wooden slats, and wooden sheets are other products people will get in the online store. This store's main priority is to help all its customers find the perfect replacement for their slats for beds that break. Without a doubt, BSR is the supplier and the friend store for all those who wish to give their beds a long life.